Elites' attitudes towards the EU and multilevel career patterns
The recent dynamics of political representation in Europe are addressed and discussed, paying attention to the increasing relevance of EU-related issues in the political action at the domestic and subnational level.
In particular, an overview on the transformation of representative elites at the European level is described. The "federalist view" and the evolution of the political class within the European Parliament. EU institutions and EU "unseen hands". The relevance of formal and informal "decision makers" in the compound EU system.
The theme of multilevel representation in Europe is also dealt with from a comparative point of view: the evolution of representative elites at the domestic and subnational level in the European democracies. The problem of multicultural representation within local and national parliaments. The relationships between functional and political representation in a multilayered institutional system (Prof. Luca Verzichelli).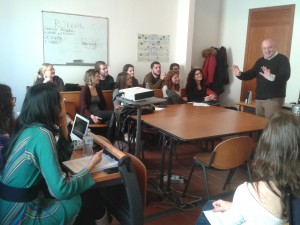 Learning outcomes include:
Awareness of relevance and complexity of political representation at the supranational level
Update knowledge about recent trends from member states and EU actors