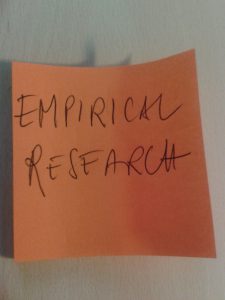 1. Laboratory on national parliaments and the EU (Cavatorto & Ferreri)
2. Laboratory on elites' attitudes and behavior (Verzichelli & Cresti)

Small groups of students and young researchers will be guided by instructors to make analysis and practical use of existing archives for reporting through briefing papers on a selection of issues related to 1) the role of NPs in the EU affairs; 2) elites' surveys and career patterns.
Data from the COPEI Observatory on Elites and Institutions at Dispoc – CIRCaP (Centre for the Study of Political Change http://www.circap.org/) will be used and further expanded to equip participants in producing briefing papers on a selection of given issues.
3. Laboratory on public opinion's survey data (Bellucci & Olmastroni)
Access to current public opinion archives will be provided. These include: European Election Studies; IntUne data set; European Social Survey; European Values Study; Eurobarometer. Moreover, results from a transnational quasi-experimental deliberative experiment (EuroPolis) coordinated by the University of Siena and financed under the EU 7th Famework Programme will be used to examine the effect of balanced information and open debate on people's perceptions of the EU, their conception of EU citizenship and attitudes towards the EU policy-making process. Briefing papers will be produced by participants on a selection of crucial issues.
The Laboratories are held in May. Check the Calendar !