EUReA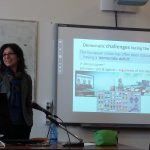 CT starts to discuss the topic of democratic representation in the EU this week.
Take part in our meetings at Presidio Mattioli: Monday 12/3 h 13-15; Tuesday 13/3 h 15-17; Friday 16/3 h 11-13. Lectures by the EUReACT Coordinator Prof. Sabrina Cavatorto.
Working groups will follow next week: Enroll yourself by sending an email to eureact@unisi.it.